FOUR NATIONS A PHOTO ESSAY BY JOHN KAPLAN
China, Russia, Cuba, the United States. Four nations, separated by thousands of miles and centuries of tradition.
By gathering 59 photographs from these four countries into an exhibition titled Four Nations, Pulitzer Prize-winning photojournalist John Kaplan seeks to illustrate the common bonds these countries share.
"In each of these nations, seemingly disparate peoples are united in their search for freedom," says Kaplan, who joined the College of Journalism and Communications faculty last fall.
After a tour of major cities in Korea in 1999, the exhibit will open at the National Art Museum of Bolivia this summer. Kaplan is seeking other venues.


Egun
Roldobaldo Del Risco represents "Egun," a ghost in Cuba's Santeria religion. Santeria, carried to Cuba by African slaves, synthesizes the teachings of Catholicism and Voodoo.

Sergei: Little Big Man
Sergei Mayorov, 8, insists on smoking American Marlboro cigarettes, even though each pack costs the equivalent of two days' average Russian wages. Mayorov steals or begs money to buy the cigarettes, then gives them away to his fellow homeless at St. Petersburg's Pulkuvo Airport.

A Teen Idol But A Mother's Worst Fear
With boyish bravado, Phil Anselmo,the lead singer of Pantera, shows off his pet boa.

Horseman in Red
A horseman wearing traditional racing attire gathers his energy before a village competition outside of Lhasa, Tibet.
---
The Face of Cuba
"Visitors to the largest island in the Caribbean are immediately startled by the sheer will and beauty of the Cuban people; Gentle smiles form readily on the faces of its citizenry. Most Cubans are hospitable, friendly and surprisingly optimistic that present-day shortages are a temporary national sacrifice that will eventually lead to better days ahead."
Street Dance
A folk dancer performs at a Havana street fair.

Marilyn's Legacy A housewife poses with a portrait of Marilyn Monroe, which has adorned her wall since American culture was king in the 1950s, before the revolution.

Loyal Citizen A boy and his family protect a statue from being vandalized at an abandoned building near their home.
---
China's Ethnic Minorities
"Through these photographs, I have made a conscious decision not to concentrate on China's dramatic influence over Tibetan Life; most parts of Llasa today look little different from dozens of other Chinese cities. Instead, these photographs are intended to show the uniqueness of Tibetan heritage and devotion — to photographically preserve their culture."
Double Happiness
In China's Sichuan Province, bordering Tibet, Xia Yongqing, 84, and his nephew, Yang Ziyun, 82, share a joke in the village of Nanyang. The mountainous region is home to descendents of the ancient Ba empire.

Faithful Debate At the 600-year-old Sera monastery, young monks gather each afternoon to debate the principles of Tibetan Buddhism.

Namtso Kiss In one of the world's most remote regions, a Namtso Lake peasant dressed in animal skins attends to her grandson.
---
21: Age Twenty-One In America
"My goal for documenting life at age 21 has been to let the viewer make his or her own conclusions about the variety of lifestyles in our culture. There is so much right but also so much wrong in present-day America. By looking directly into the eyes of 21-year-olds, my hope is that the viewer will recognize positive changes in evolving America while realizing that for some with limited opportunity, both economic and personal, time seems to stand still."
Adrift in Appalachia
Just 21, Frank Cline's skin is already weathered by a life of poverty. Unemployed, a high-school dropout, Cline passes his daysin front of an abandoned pool hall in Brenton, W.VA.

A New Face In Fashion
On the runway at the Oscar de la Renta show, Tanya, a former victim of child abuse, has suddenly emerged as one of New York's top models.

In Love At Harvard
A senior at Harvard, Malli Marshall dreams of a career as a doctor while maintaining a long-distance relationship with her boyfriend.

Standing in Shame
Rodney Woodson, 21, stands in shame as detectives uncover the gun he used in a Pittsburgh killing. Kaplan's coverage of this story was the basis for a Nikon Documentary Sabbatical Grant and,
ultimately, the Pulitzer Prize.
---
Russia's Ruined Youth
"As the Russian economy crumbles, children are the forgotten victims in a rocky transition toward democracy. Orphanages overflow with children abandoned by parents unable to afford to keep them. Loving conditions for the youngest children decay into often abominable care as orphans become older and are deemed no longer adoptable. The failings of the Russian social child-care system cause many to run away."
Taking Care
A St. Petersburg, Russia orphanage caretaker hugs one of her young charges. Children awaiting adoption fill Russia's "baby homes."

Solitary Stare Boris Martynov, 17, has placed an X on the wall of his Russian youth prison cell to mark each day he has spent in solitary confinement for battering another inmate.

Dangerous Congregation
Runaways and street people of all ages gather at St. Petersburg's infamous train station, where crime and violence are rampant.
---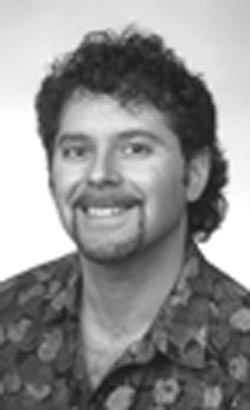 John Kaplan is one of America's most accomplished documentary photographers. In 1992, his words-and-pictures project about the diverse lifestyles of 21-year-olds was awarded the Pulitzer Prize for Feature Photography, having previously been awarded the 1990 Nikon Documentary Sabbatical Grant.
In 1989, Kaplan received the Robert F. Kennedy Award for outstanding coverage of the disadvantaged in the United States. That same year, he was named National Newspaper Photographer of the Year in the annual Pictures of the Year (POY) contest, the largest photojournalism competition in the world. He is one of just three photojournalists to win both a Pulitzer and National Photographer of the Year titles.
An associate professor at the University of Florida, Kaplan teaches photography, design and editing. He is the founder and director of Media Alliance, a broad-based journalism consulting group. In 1996, Kaplan's first book for children, Mom and Me, was named by Parents magazine as one of its best books of the year.
He has twice been named a photography juror for the Pulitzer Prizes. Kaplan is a frequent lecturer at photography and journalism workshops and seminars throughout the world and has also received national recognition for his poetry and writing.